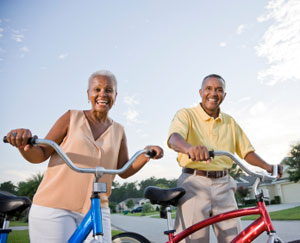 Eating iron and vitamin C rich foods, like peppers, strawberries, oranges, broccoli, and kiwi, enhances iron absorption.
Make Iron Work for You
Low iron levels stem from two main sources: blood loss and not getting enough in the diet. The most common cause of iron-deficiency anemia in premenopausal women is excessive menstrual blood loss. However, iron deficiency may also signal other more serious conditions.
While eating an iron-rich diet (see tips that follow) is good for most people, it's important not to supplement iron unless you know you are deficient as a small number of people may not be able to effectively eliminate iron, resulting in a toxic build-up of the mineral. Talk to your doctor before taking iron supplements.
Eat some C. Vitamin C, that is. Eating iron-containing foods with those that are rich in vitamin C, like peppers, strawberries, oranges, papaya, broccoli, and kiwi, enhances iron absorption.
Cook in cast iron. Cooking acidic foods like tomatoes in cast iron can increase the iron content of your meal.
Go paleo. Animal foods—including beef, poultry, venison, fish, oysters, and buffalo—contain the most absorbable form of iron, called heme iron.
Eat your veggies. Good plant-based sources of iron include beans, leafy greens, lentils, dried fruit, and blackstrap molasses.
Kimberly Beauchamp, ND, received her doctoral degree from Bastyr University, the nation's premier academic institution for science-based natural medicine. She co-founded South County Naturopaths in Wakefield, RI, where she practiced whole family care with an emphasis on nutritional counseling, herbal medicine, detoxification, and food allergy identification and treatment. Her blog, Eat Happy, helps take the drama out of healthy eating with real food recipes and nutrition news that you can use. Dr. Beauchamp is a regular contributor to Healthnotes Newswire.